VCIPL Electric wire rope hoists are designed in modular constructions which greatly simplifies repairs & cuts downtime. The VX Series& EX Series Electric Wire Rope Hoists are made using the most modern design technologies.
The Hoists are designed in accordance with IS 3938.Their manufacturing is carried out with the most sophisticated means of production and the appropriate organization. The special features are low headroom, spur/helical gears running on antifriction ball bearings with lubrication, motors confirming to IS 12615, "fall to safe" brakes which automatically operate in case of any power failure, tested wire rope confirming to IS 2266, forged hooks conforming to IS 15560 and push button stations operating at step down voltage of 110 V or 24 V with and additional option to control the motions by Radio Remote Control.
The hoists have been designed based on the principles of reliability, safety, durability, competitive price, easy maintenance and of course, availability.
Specifications
Capacity Up to 20 TONS
Fix Suspension Type
Hoist With Hand-Push Trolley Type
Hoist With Motor Driven Trolley Type
Wire Rope Falls -2/1, & 4/2 Falls
Features
Robust & Compact Design
Modular Construction & Easy Maintenance
Trolley can be Adjusted for Various Flange Width Type
High Torque Gear Box Lubricated for life
Low Noise Operation
Different numbers of Wire Rope Falls
Different Lifting Speeds depending on the Requirement
Various Starts per hour and duty cycles for the loads to be lifted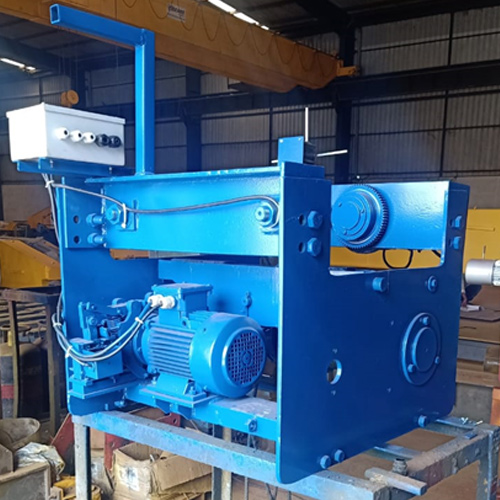 Specifications
Capacity Up to 20 TONS
Hoist With Hand-Push Trolley Type
Hoist With Motor Driven Trolley Type
Electric Wire Rope Hoist
Wire Rope Falls – 2/1 & 4/1 Falls
Features
Robust & Compact Design
Modular Construction & Easy Maintenance
Trolley can be Adjusted for Various Flange Width Type
High Torque Gear Box Lubricated for life
Low Noise Operation
Different numbers of Wire Rope Falls
Different Lifting Speeds depending on the Requirement
Various Starts per hour and duty cycles for the loads to be lifted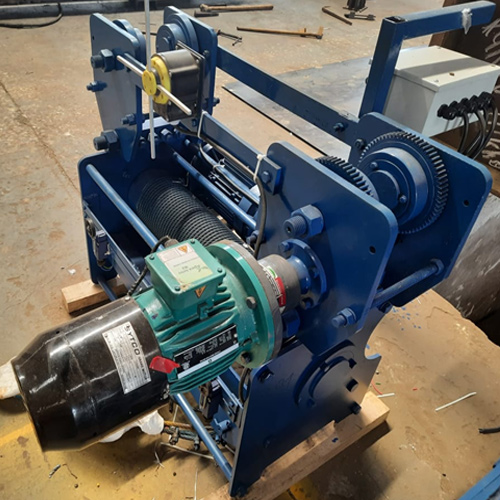 Specifications
Capacity Up to 20 TONS
Hoist With Hand-Push Trolley Type
Hoist With Motor Driven Trolley Type
Electric Wire Rope Hoist
Wire Rope Falls – 2/1 & 4/1 Falls
Features
Robust & Compact Design
Modular Construction & Easy Maintenance
Trolley can be Adjusted for Various Flange Width Type
High Torque Gear Box Lubricated for life
Low Noise Operation
Different numbers of Wire Rope Falls
Different Lifting Speeds depending on the Requirement
Various Starts per hour and duty cycles for the loads to be lifted
Gearbox Inside the Drum