Trusted solutions that provide safe, durable and reliable performance, High ambient temperatures, oversized heavy loads, recurrent operations, precision requirements, and safety are of utmost concern while designing material handling solutions for the steel and metal sector.
VCIPL is well known in the sector for its innovative solutions which reduce execution time, save on project cost and enhance work efficiency.
Some examples of our solutions include a large mechanism mounted on a crane to safely handle large and heavy plates with higher precision and speed. Two winches on one double girder crane which work in tandem, can easily lift larger plates and allow higher utilization of the shop-floor.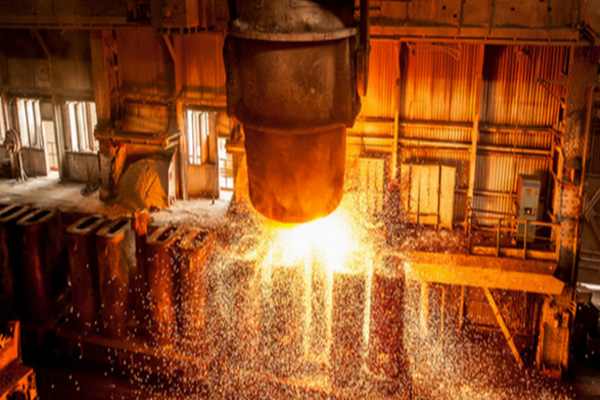 We offer application specific cranes and high-capacity liquid metal handling cranes for steels and metals sector, special purpose cranes for non-ferrous applications etc.